What are assistive devices?
The terms auxiliary aid, assistive device or assistive technology can refer to any device that helps a person with hearing loss or a voice, speech, or language disorder to communicate. These terms often refer to devices that help a person to hear and understand what is being said more clearly or to express thoughts more easily. With the development of digital and wireless technologies, more and more devices are becoming available to help people with hearing, voice, speech, and language disorders communicate more meaningfully and participate more fully in their daily lives.
Four of Our Most Popular Devices
ACE iWork 10" Android Tablet
An Android Tablet will help you stay connected to your loved ones in many ways, including video chat, messaging, and email. It can provide you with access to the internet using a web browser and apps you can download from the Android Store.
Specs:
Display Type: LED
Screen Size: 10.3 inches
Screen Resolution: 1920 x 1200
Manufacturer's Warranty – Labor: 1 year limited
Key Specs
Screen Resolution: 1920 x 1200
Processor Model: MediaTek Helio P22T Tab
Total Storage Capacity: 64 gigabytes
Operating System: Android 9.0 Pie
Internet Connectivity: Wi-Fi
Battery Type: Lithium-ion
Expandable Memory Compatibility: microSD
Headphone Jack: Yes
Bluetooth Enabled
Battery Life (up to): 9 hours
Rear-Facing Camera: 8 megapixels
Front-Facing Camera: 5 megapixels
Manufacturer's Warranty - 1 year limited
 General
Product Name: ACE Tab M10 FHD Plus - 10.3" - Tablet
Brand : ACE Lenovo
Year of Release: 2020
Color: Iron Gray
SPECIAL - ACT TODAY!
Get this device for only $811.25!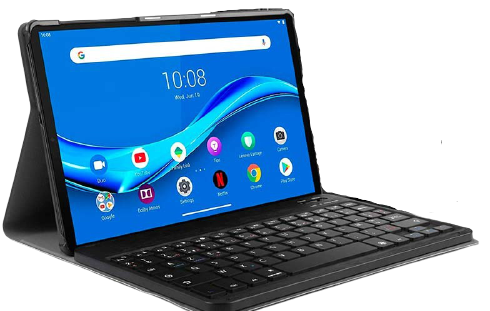 Moto g6 Smartphone
The Mogo g6 is impressive any way you look at it. With a new edge-to-edge Full HD+ Max Vision display, nothing stands between you and your favorite content. Immerse yourself in games and movies with an ultra-wide 18:9 aspect ratio. And with integrated Dolby Audio™ preset modes, your favorite content always sounds its best. Get through a full day on a single charge with a 3000 mAh battery. When it's time to power up, don't slow down. The included turbopower™ charger gives you hours of battery life in just minutes of charging. Unleash your inner shutterbug with dual rear cameras and advanced photo software. Shoot timelapse video. Take wide-angle selfies with fun face filters on the 8 MP front camera. Plus, use the smart camera system to learn more about objects and landmarks around you. Enjoy your favorite apps, games, and videos without lags and interruptions on a blazing-fast Qualcomm® Snapdragon™ 1.8 GHz octa-core processor. With powerful graphics capabilities and 4G speed, you don't have to sacrifice video quality for a faster load time. moto g6 is completely wrapped in scratch-resistant Corning® Gorilla® Glass with a 3D contoured back for a comfortable grip. A water-repellent coating helps protect the phone from accidental splashes or light rain. moto g6 is built to help you access features and content quickly, easily, and securely, so you can have more peace of mind.
Specs:
Android 8.0 Oreo Operating System
Qualcomm Snapdragod 450 processory with a 1.8 GHz octacore CUP
3GM Memory (RAM)
32GB Internal Storage, Expandable to 128GB microSD
Fingerprint reader and face unlock security
3000 mAh Battery
5.7" Full HD+ 1080p IPS display
Dimensions: 153.8 x 72.8 x 8.3 mm
Weight: 167 g
Ports: USB - C, 3.5 mm headphone jack
Did You Know?
You can get a phone or a tablet at no cost to you through STAP!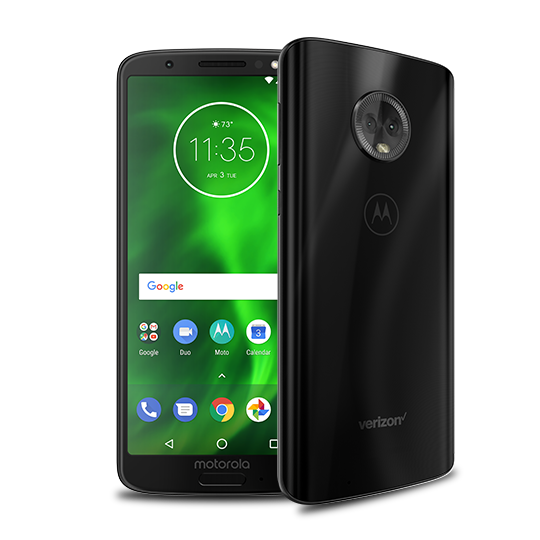 BeHear Now - ABH-101 Assistive Hearing Bluetooth Headset Personal Amplifier

An integrated mobile app includes a self-administered personal hearing assessment that automatically generates your personalized profiles for each operational mode; ambient hearing phone calls and audio play.
Features
Advanced Bluetooth stereo headset so there is no hearing aid stigma
Utilizes voice processing technologies; EasyListen- slows down speech dynamically during phone calls. With BeHeaR's built-in microphones ListenThrough will pick up important ambient sounds during music playback.
Customizable hearing capabilities and preferences.
Up to two BeHear headsets can be connected simultaneously to a single HearLink device
One year warranty
Bluetooth
Version 4.2, Class II
HFP 1.6, HSP 1.2, A2DP
Range: 10m
Acoustic Performance
Maximal Sound Pressure Level (OSPL90), HFA: 116 dB SPL
Full-on Gain, HFA: 42 dB
Total Harmonic Distortion (THD):  < 0.7%
Receiver Specifications

Speaker: 13.6 mm receivers
Frequency Response: 20 Hz to 20 kHz

Microphone Specifications

Microphones (four in total):

Ultra low-noise 74 dB SNR ECM (Electret Condenser Microphone) in each earpiece
Low-noise digital 64 dB SNR MEMS in each control box

Frequency Response: 100 Hz to 15 kHz
Battery
Rechargeable single cell Lithium Ion
Charging interface: Micro-USB
Capacity: 250mAh
Software Versions Supported by W&H BeHear App
Android: Version 4.4 and up
iOS: Version 9 and up
Operation Time
Hearing mode: 12+ hours
Talk: 10+ hours
Play: 8+ hours
Standby: 400 hours
SPECIAL - ACT TODAY!
Get this device for only $311.25!